Professional IVF Support Clinic in Melbourne
Are you seeking professional support on your journey towards parenthood through IVF? At Long Life Health, we believe that in that phase, you should be supported by a compassionate and knowledgeable team. Hence, our focus is on giving you personalised care every step of the way during the entire process
As a renowned IVF support clinic in Melbourne, we offer a fusion of traditional Chinese medicine and contemporary fertility programs. That way, we are able to provide you with a comprehensive approach to IVF. Through a combination of acupuncture, herbal therapies, and lifestyle adjustments, we strive to enhance the success of your IVF treatments. Our experienced practitioners are dedicated to guiding you, ensuring that you are ready physically, emotionally, and mentally for this transformative adventure.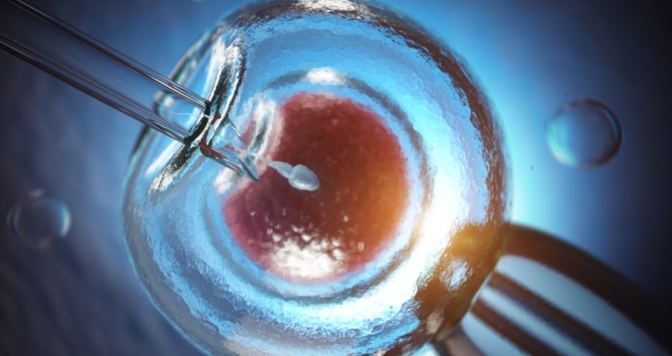 What Do We Include in IVF Support?
In our effort to provide support throughout your IVF experience, we've crafted a comprehensive IVF Support program. It is made up of personalised procedures that consider your individual needs. Our services cover a range of medical proficiency and practical instruction, all aimed at nurturing your overall health. At our IVF support clinic, you can expect the following essential components of this treatment:
Counselling

Our professional IVF counselling services provide you with a safe space to address the emotional challenges that often accompany the IVF journey. We have experienced practitioners who are always prepared to lend a compassionate ear, providing strategies to manage stress. That way, you can navigate the ups and downs during this journey with much more ease.

Emotional support

Going through IVF can feel like a whirlwind of emotions. Our support team is available to uplift you through every phase, celebrating the highs and providing solace during the lows. We are here to remind you that you're not alone on this journey. Additionally, exposure to different IVF support groups can offer invaluable perspectives and a sense of community. This truly enhances your journey through shared experiences and mutual support.

Informational support

IVF treatment can be overwhelming with medical terminology. We break down medical information into simple, understandable terms. Ensuring you're informed and empowered to make decisions, we stand as your source of reliable knowledge.
Why is IVF Fertility Acupuncture Important?
IVF acupuncture plays a big role in supporting your reproductive journey. The overall process can take a toll on your body and mind. Acupuncture aids in managing stress and anxiety levels, which can directly impact the success of IVF treatments.
By promoting relaxation and hormonal balance, acupuncture sets the stage for optimal conditions during each step of the IVF therapy process. From ovarian stimulation to embryo transfer, we've got you covered. It's not just a supplementary treatment; it's a holistic approach to nurturing your overall well-being and enhancing your chances of a successful outcome.
Where Can I Find the Best IVF Support Consultant Near Melbourne?
When searching for the best IVF support consultant near Melbourne, look no further than Long Life Health. Our clinic is dedicated to providing unparalleled support for your IVF journey. From expert medical care to emotional support, we are here to help you navigate the complexities of IVF.
With our extensive experience, we ensure you receive the comprehensive care you deserve. Our patient-centric approach and commitment to your well-being make us the ideal partner on your path to parenthood. Call us on 03 9375 2928 or email us at info@longlifehealth.com.au for inquiries.
Dr Dennis is fantastic after a few treatments all of my pain went away. He made the whole experience very easy I would fully recommend him.
Thanks to Dr Dennis's skilful treatment, entrenched problems with my neck, back, and even a bunion, are under control. Amazed and grateful
之前因為一次交通事故導致我的中背一直酸痛不舒服,西醫試過沒有效,後來找到Dennis 中醫師,經過2次的療程後,解決了我的問題,非常感謝Dennis 的醫術,妙手回春👍👍👍
My migraines started 6 years ago, November 2016. I had a minimum of two migraines a week. Then September and October 2022 I started getting them every day. I have been to many doctors, done scans and taken beta blockers for the past three years, no improvement. My condition was making me anxious and depressed. I would just wake up and swallow migraine tablets to get by. That is why I thought I would try acupuncture. I wish I found Dr Dennis earlier. I cannot thank him enough. I saw improvements from my first visit. He is truly skilled in his profession and is genuinely dedicated to improve your health. I still go once a week for another condition I have, but I can honestly say in these past three months I have only had the occasional mild headache. Thank you, Dr Dennis for giving me my life back.
Dennis is the main acupuncturist at this clinic and he is professional, soft-spoken and his acupuncture skills are amazing! He has helped me greatly with my chronic right shoulder pain with just a few sessions, and where other acupuncturists had failed to do. His method is accurate, painless, and efficacious. I would not hesitate to recommend Dennis to anyone seeking relief from chronic aches and pains!
Jennifer Waters
2023-01-16
I have had acupuncture as a matter of course for forty years and believe Dr Dennis Quach is the most skilful practitioner I have consulted. Dr Dennis is a highly qualified and skilled specialist with an wholistic approach to pain management, reducing the adverse effects of misplaced lifestyle choices and, age related conditions. His approach is modern, without discomfort and much improvement is achieved in a small amount of time. He is dedicated to helping his patients achieve relief from pain and also, achieve their health goals through providing the highest standard of treatment and advice. His rooms are spotlessly clean, scrupulous care is taken with procedures and COVID precautions are applied. I recommend Dr Dennis wholeheartedly.
Erica Perfecto
2022-06-20
Dr. Dennis is simply amazing and I highly recommend him! 💯👌🏼😉 I had a terrible unbalance in my digest system, I would not stop burping day and night, everything I eat was just bad to my tummy. Did food allergy and intolerance tests, every GP would just give me tablets and never fixed the root or cause of the issue. After 2 years of not seeing results I was rapidly loosing weight and heading towards depression 😢 My social life was also affected as I couldn't go out on casual dinners with friends.💔 I found Dr. Dennis on Google search and it was like a sing from heaven 🙌🏼 he was my last shot at my gut health. I saw him twice a week for 3 months and with a combination treatment of Acupunture, Chinese medicine and a veggie diet, I slowly but shortly started feeling changes in my digestion. We started to gradually incorporate different types of veggies, fruits and meet; until one day I just realised I was eating normal and feeling myself again! 😃 It is been 2 months now since my treatment finished and I still keep a healthy diet as suggested by Dr Dennis, but have not had any issues since. So much gratitude and blessings to Dr. Dennis! You are a true Healing Angel on Earth! Thank you! 💙 Erica
Roslyn Mitchell
2021-11-24
I commenced treatment with Dr Dennis six weeks ago. The improvement in my flexibility is a welcome surprise. The pain relief was measurable after two weeks. I will continue these appointments and will be forever grateful for Dr. Dennis's knowledge. Five stars and then some.