Dr Jian Shang
Acupuncturist
Chinese Herbal Medicine Practitioner
Dr Jian Feng Shang is a registered Acupuncturist and Chinese Medicine Herbalist. He gained his qualification from RMIT University in a Bachelor of Applied Sciences and also completed an internship at Nanjing Traditional Chinese Medicine University, China.
Clinical Experience:
Nanjing Traditional Chinese medicine hospital.

Study and practice with Dr. Huang Huang

Learn and practice from the national renowned acupuncturist

Sheng Can Ruo and Wu Xu.

Evaluation and treatment of patients with a wide variety of

Disorders, including pain management, internal organ disease,

Dermatology problems, trauma, stress management, women's

Health and many other acute and chronic conditions.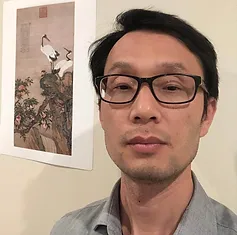 Education
May 2018 Tung Acupuncture Advanced Course

March 2018 Balance Method Acupuncture Advanced

Course (Taiwan)

November 2017 Balance Method Acupuncture

Classic Formula (With Dr. Huang huang)

Graduated from Double Degree of Health Science and Applied

Science (Chinese Medicine) RMIT University and Nanjing

Traditional Chinese Medicine University
Associations:
Member of Australian Traditional Medicine Society (ATMS)

Member of Federation of Chinese Medicine & Acupuncture

Societies of Australia Inc (FCMA)

Registered practitioner with the Australian Health Practitioner

Regulation Agency (AHPRA)