Traditional Chinese Herbal Medicine Provider in Melbourne
Chinese Herbal Medicine, or Traditional Chinese Herbs Medicine (TCM), has been in practice since 3000 B.C. Unlike modern medicine, TCM does not attempt to diagnose or treat one disease in particular, it's rather an approach to restore the natural harmony of your body by treating imbalances with the help of herbs and tinctures, acupuncture, massage, and dietary counselling among other techniques. You might be wondering how TCM works, what are herbs used in the process, and where to find a TCM herbal medicine practitioner in Melbourne. Let's take a look at the answers to these questions and know more.
Long Life Health is one of the best Chinese Herbal Medicine Clinics in Melbourne. Here, you get to experience the best Chinese herbal medicine. We use herbs and other natural substances as remedies to restore the original harmony in your body. This practice has been used in China for thousands of years, and it has gained popularity outside the country in recent decades.​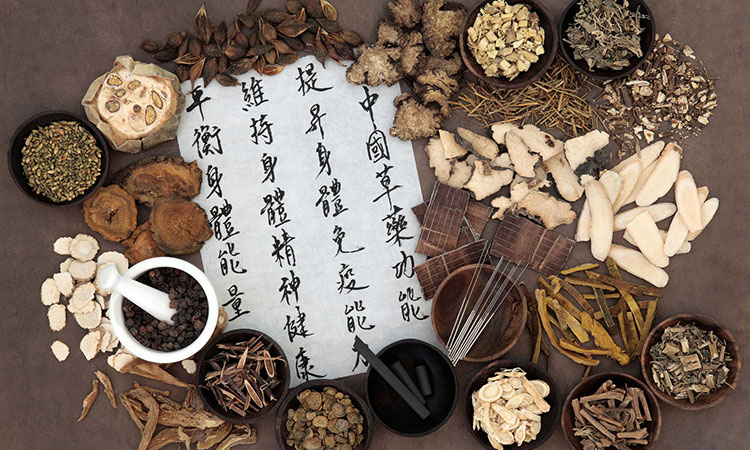 With many people using TCM treatments to manage medical problems, the popularity is growing. Because herbal remedies are often used in conjunction with medical treatment, it's important to note that they aren't intended to treat serious illnesses such as heart disease or any type of cancer on their own. They should be used only in conjunction with conventional medical care by licensed professionals who are familiar with your situation and can oversee your overall health.​ Furthermore, you should always consult your treating practitioner on how TCM can help you before being administered treatment.
Chinese herbal medicine or TCM is the practice of traditional medicine based on the theories and experiences developed through generations of practitioners in China. This includes herbalism, acupuncture, massage (Tui na), exercise (qigong), and dietary therapy.​
What Types of Chinese Herbs Do We Provide?
Centuries ago, herbal therapy was the only medicine in most parts of the world. Traditional Chinese herbs may help you manage medical problems naturally without any side effects. The wild variety of herbs helps to get your natural healing power back and boosts good health in you. North Melbourne, Moonee Ponds, Parkville, Port Melbourne, and East Melbourne are the cities where people are looking for Chinese traditional medicine.​
Long Life Health provides you with quality natural medicine to treat your ailments. Chinese herbs are powerful and hence prescribed on an individual basis by the practitioner after a proper diagnosis. Generic herbal supplements do not target a particular issue and hence might have a 'hit or miss' effectiveness. Finding the right herb for your issue is very important. So, we only use personalised prescriptions that focus on curing your issue. Here are a few Chinese herbs that may improve your health.​
Astragalus

Dong quai

Ginger

Kudzu ( Pueraria lobata )

Licorice

Lycium

Panax ginseng

Schizandra
Our Chinese Herbal Medicines
So what exactly are traditional Chinese herbs? How are they different from Western medicine? And how are they administered? Traditional Chinese herbs are the remedies that have been used in Chinese traditional medicine (TCM) for thousands of years. They are derived naturally from plant, animal, and mineral sources and are used to restore health and wellness by treating the root cause of the problem rather than suppressing symptoms. They help you improve your overall health as they work naturally in your body. You can also buy from our Chinese medicine store for your needs. Traditional Chinese herbs have been used to treat common human ailments and the practice remains popular to this day in China. Traditional Chinese herbal medicines may
Helps manage skin diseases

Improve immune system

Help with insomnia​

Improve digestion

Regulate menstrual cycle

Reduce stress
Why Choose Us for TCM?
At Long Life Health, you get to use Herbal Medicine and acupuncture to improve your health naturally. We are Chinese herbalists who are committed to helping you in every way to achieve the natural health that you deserve. We practise a sustainable way for long and fulfilling lives. Want to know more about Chinese Herbal Medicine? Contact us today on (03) 9375 2928 or write to info@longlifehealth.com.au
Dr Dennis is fantastic after a few treatments all of my pain went away. He made the whole experience very easy I would fully recommend him.
Thanks to Dr Dennis's skilful treatment, entrenched problems with my neck, back, and even a bunion, are under control. Amazed and grateful
之前因為一次交通事故導致我的中背一直酸痛不舒服,西醫試過沒有效,後來找到Dennis 中醫師,經過2次的療程後,解決了我的問題,非常感謝Dennis 的醫術,妙手回春👍👍👍
My migraines started 6 years ago, November 2016. I had a minimum of two migraines a week. Then September and October 2022 I started getting them every day. I have been to many doctors, done scans and taken beta blockers for the past three years, no improvement. My condition was making me anxious and depressed. I would just wake up and swallow migraine tablets to get by. That is why I thought I would try acupuncture. I wish I found Dr Dennis earlier. I cannot thank him enough. I saw improvements from my first visit. He is truly skilled in his profession and is genuinely dedicated to improve your health. I still go once a week for another condition I have, but I can honestly say in these past three months I have only had the occasional mild headache. Thank you, Dr Dennis for giving me my life back.
Dennis is the main acupuncturist at this clinic and he is professional, soft-spoken and his acupuncture skills are amazing! He has helped me greatly with my chronic right shoulder pain with just a few sessions, and where other acupuncturists had failed to do. His method is accurate, painless, and efficacious. I would not hesitate to recommend Dennis to anyone seeking relief from chronic aches and pains!
Jennifer Waters
2023-01-16
I have had acupuncture as a matter of course for forty years and believe Dr Dennis Quach is the most skilful practitioner I have consulted. Dr Dennis is a highly qualified and skilled specialist with an wholistic approach to pain management, reducing the adverse effects of misplaced lifestyle choices and, age related conditions. His approach is modern, without discomfort and much improvement is achieved in a small amount of time. He is dedicated to helping his patients achieve relief from pain and also, achieve their health goals through providing the highest standard of treatment and advice. His rooms are spotlessly clean, scrupulous care is taken with procedures and COVID precautions are applied. I recommend Dr Dennis wholeheartedly.
Erica Perfecto
2022-06-20
Dr. Dennis is simply amazing and I highly recommend him! 💯👌🏼😉 I had a terrible unbalance in my digest system, I would not stop burping day and night, everything I eat was just bad to my tummy. Did food allergy and intolerance tests, every GP would just give me tablets and never fixed the root or cause of the issue. After 2 years of not seeing results I was rapidly loosing weight and heading towards depression 😢 My social life was also affected as I couldn't go out on casual dinners with friends.💔 I found Dr. Dennis on Google search and it was like a sing from heaven 🙌🏼 he was my last shot at my gut health. I saw him twice a week for 3 months and with a combination treatment of Acupunture, Chinese medicine and a veggie diet, I slowly but shortly started feeling changes in my digestion. We started to gradually incorporate different types of veggies, fruits and meet; until one day I just realised I was eating normal and feeling myself again! 😃 It is been 2 months now since my treatment finished and I still keep a healthy diet as suggested by Dr Dennis, but have not had any issues since. So much gratitude and blessings to Dr. Dennis! You are a true Healing Angel on Earth! Thank you! 💙 Erica
Roslyn Mitchell
2021-11-24
I commenced treatment with Dr Dennis six weeks ago. The improvement in my flexibility is a welcome surprise. The pain relief was measurable after two weeks. I will continue these appointments and will be forever grateful for Dr. Dennis's knowledge. Five stars and then some.